An iliac stent is a type of Peripheral Stent, a small wire mesh tube that is used to hold open a iliac artery that has been narrowed by artery disease (atherosclerosis). The largest artery in the body (the aorta) divides into the common iliac arteries. The common iliac arteries divide into the internal and external iliac arteries. These arteries carry blood to the pelvis and the legs.
Atherosclerosis is a disease that affects the blood vessels. Atherosclerosis is caused by fatty, cholesterol deposits that begin within the blood vessel wall and eventually progress to cause narrowing of the blood vessel itself. This narrowing can block blood flow through the artery.
To begin an iliac stenting procedure, a thin guide wire is inserted into a small incision in the upper thigh. This process is usually visualized using x-rays and a special dye that helps reveal the arteries. This guide wire is carefully inserted into the femoral artery and guided through until it reaches the narrowed iliac artery. Then a thin tube with a balloon at its tip (called a balloon catheter) is inserted over the guide wire until it reaches the iliac artery. The balloon is then inflated inside the narrowed artery. This pushes the artery walls open and this is called angioplasty. The balloon is deflated and the catheter is removed. Another balloon catheter with a collapsed stent over the balloon is then inserted over the guide wire. Once in place, the balloon is inflated. The stent is expanded by the balloon. The balloon is deflated and the stent remains in place. The catheter and guidewire are then removed.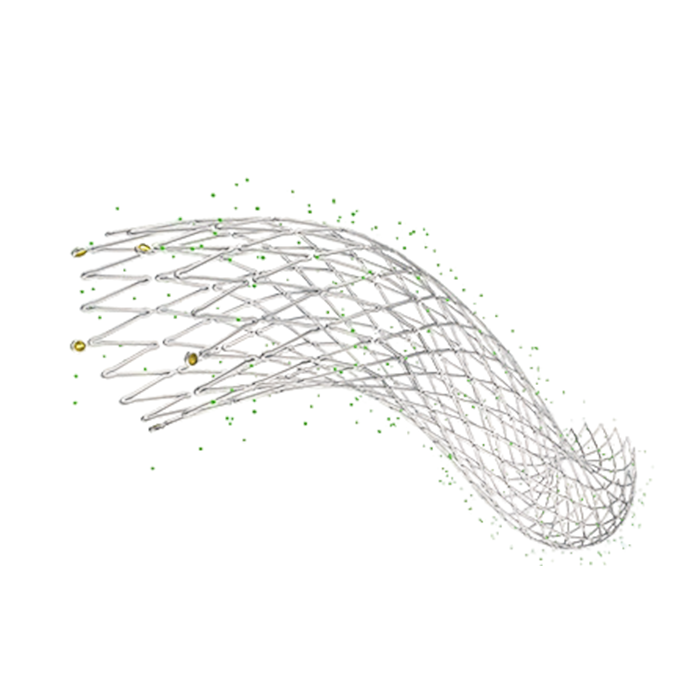 Iliac Artery Stent Supplier - Barty Medical
Barty Medical is a national high-tech enterprise dedicated to the RD, manufacturing and sales of medical devices in the field of vascular intervention. Founded in 2015, the company is located in Hangzhou City. It has 1900 square meters of GMP 10000-level (partially 100-level) clean workshops, equipped with professional and complete facilities and equipment. Bharti Medical focuses on the fields of cardiovascular intervention and peripheral vascular intervention, and has obtained more than 50 patents, 9 NMPA registrations, and 8 CE certificates. Bharti Medical has established a complete sales team. The domestic business has covered more than 1,300 hospitals in 31 provinces, municipalities, and autonomous regions across the country. Overseas business includes Korea, Turkey, Malaysia, Brazil and more than 20 countries and regions.
If you are looking for iliac artery stent manufacturer, or want to buy other peripheral vascular intervention product, please contact us.